Speakers
Only the best and most formidable women have made it onto our line-up for York…
CANDICE BRATHWAITE, AUTHOR and influencer
Candice Brathwaite is 31 and a mother of two. She is an influencer and the founder of Make Motherhood Diverse, an online platform which seeks to encourage a more accurate and inclusive depiction of motherhood.
Candice and Make Motherhood Diverse have also been written about in Metro and Huffington Post and, most recently, in a powerful Stylist magazine feature on colourism.
Candice is working on her first book, I Am Not Your Baby Mother, a thought-provoking, urgent and inspirational guide to life as a black mother in Britain.
Follow Candice on Instagram @candicebrathwaite and read more about her book here.
ROSIE RAMSEY, ACTOR AND PRESENTER
Rosie has appeared on our screens in Married to a Celebrity: A Survival Guide and Parenting for Idiots for Channel 4, but is equally well known for being an accomplished presenter.
Most recently, Rosie has amassed an army of followers on Instagram (of which we are one) due to her hilariously real and brutally honest depiction of her everyday life. Her infectious personality and quick wit has her dedicated and loyal fans hanging on her every word.
Follow Rosie on Twitter @rosemarino and Instagram @rosemarinoramsey
africa daley-clarke, the vitamin-d project
Africa lives in North London with her husband and two daughters. By day, she fine tunes interior design showrooms, with her spare time spent championing for diversity and inclusion in children's media. Africa has carved out a brutally honest narrative on social media, giving a glimpse at life battling post-natal depression.
You can follow The Vitamin D Project on Instagram @thevitamindproject
SOPHIE WALKER, FEMINIST ACTIVIST AND CEO OF YOUNG WOMEN'S TRUST
Sophie Walker is a feminist activist and chief executive of Young Women's Trust. She was also the founding leader of the Women's Equality Party, Britain's first feminist political party, until she stood down in 2019. She is passionate about rebuilding politics for and with (extra)ordinary women of all backgrounds.
Sophie stood for London Mayor in 2016 and in 2017 stood for election against 'men's rights' MP Philip Davies, campaigning for equal pay, affordable childcare and an end to violence against women.
Sophie was named as one of the 'New Suffragettes' by Vogue in 2018 and is a regular contributor to broadcast and print media on the subject of women's rights. She is a long-term ambassador for the National Autism Society, which she credits for supporting her through her daughter's autism diagnosis.
EMMA CONWAY, BRUMMY MUMMY OF TWO
Emma is the creator of the award winning blog and YouTube channel brummymummyof2. With over 215K followers, Emma charts both the highs and lows of being a mum to two children. She also sells her own #brummymummymugs which helps raise money for Birmingham Children's Hospital and organises bi-monthly #brummymummymeetups for lonely, local mums.
As well as working with some of the countries top brands and dancing around with her take away on a Friday night, Emma loves to discuss mental health issues and is an advocate for body confidence.
You can follow Emma here.
Jessica jones, tHE FAT FUNNY ONE
Jessica is a mum, blogger, writer, body confidence activist, motivational speaker and…phew! Jessica has talked openly about the bullying and anxiety she suffered when young and her diagnosis of tokophobia during her first pregnancy.
Determined to make a change in her life, she embarked on a journey of self love, battling with her mental health, diet demons and body confidence. She now tours the UK inspiring women to love themselves, with her own trademark brand of humour and honesty.
Follow Jess on Instagram @thefatfunnyone
Erin May Kelly, poet
Erin is a Scottish writer and poet. Her work has a strong focus on female struggle and empowerment. She creates poetry videos for BBC Social, drawing inspiration from both global issues and personal experiences.
Little girls was her first contribution to the BBC, which has reached over 27 million views and built her a following in the poetry community all over the world.
She is the winner of the 2018 Write to End Violence Against Women Awards and a nominee for the 2019 Royal Television Society Awards. You can find more of her poetry, here.
REMI SADE, WRITER
Remi Sade is a writer who has just finished her first book, a compilation of short stories surrounding women from the town she grew up charted over five generations. She mainly shares her writing via her website. In addition to this she is an avid podcaster and has hosted and produced both The Make Motherhood Diverse Podcast and Alright For A Mum.
Last year (2019) Remi was a guest on BBC Radio 4's Woman's Hour twice, one of those times was to speak about the findings of the 2018 MBRRACE report which found that black women are five times more likely to die in childbirth than their white counterparts.
She has spoken on many panels sharing some personal experiences and her take on topics such as politics, race, gender, class, sexuality, parenting and finance.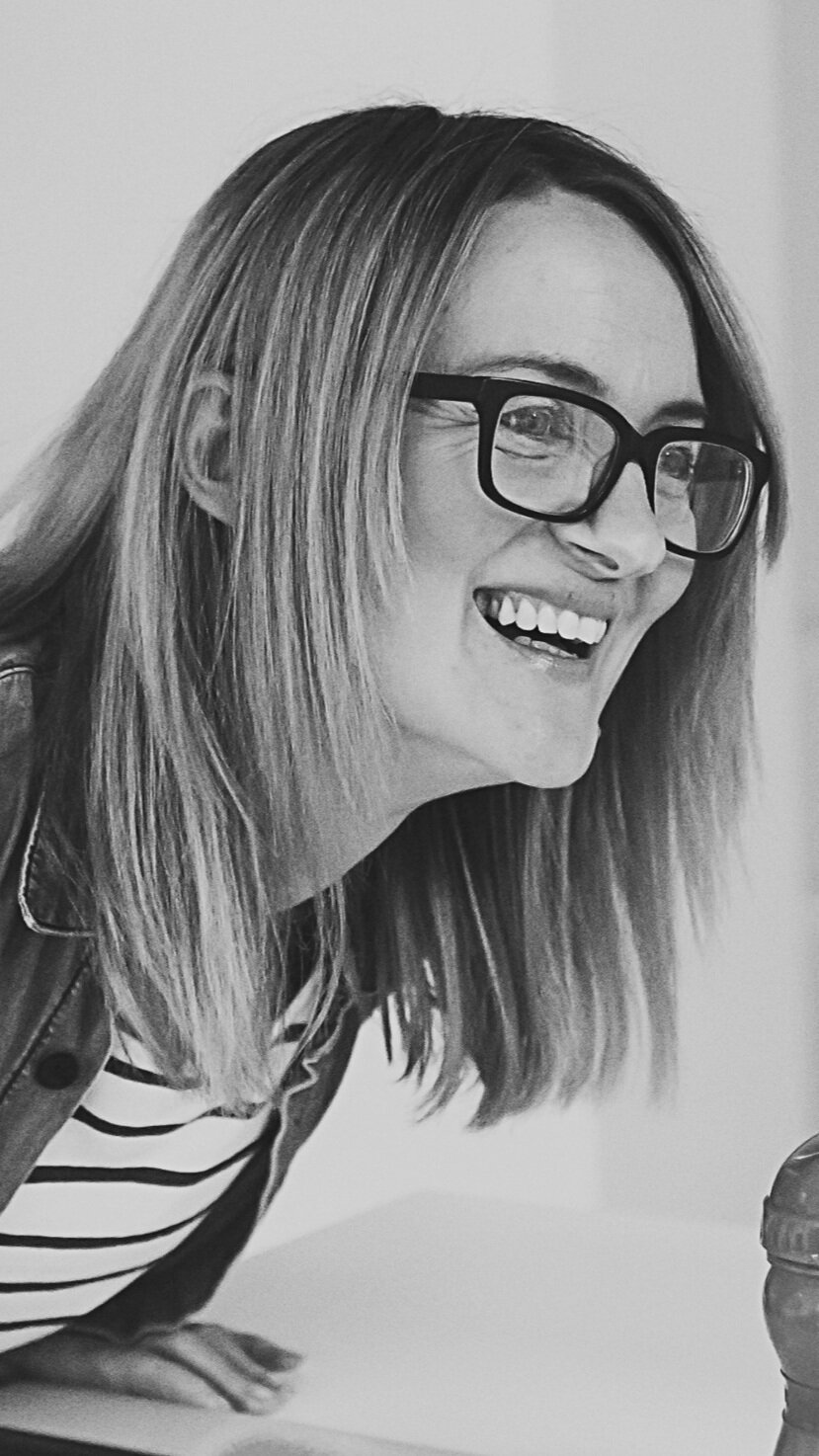 Helen Bryce, Guilty Mothers Club
Helen delivers development programmes and workshops for mothers, empowering women to play bigger at work and home. Her various projects include: Rock Your Return, Game Changers, the Mothership, Organise Your Entire Life and The Guilty Mothers Clubhouse.
She provides resources that support mothers in returning to work after maternity leave and an online course which helps women change career or start their own business. She has 4 children under the age of 7. Helen will be running a taster workshop for her Game Changers programme.
Ngozi Weller, Aurora Wellness
Ngozi Weller is a management training consultant and a productivity and work-life balance coach. She helps professional women who are frustrated in their work fall in love with their careers again.
With over 15 years of management experience behind her, Ngozi loves to see women succeed at work and home. When she's not doling out advice, she can be found sitting mute on the sofa watching TV with her husband or refereeing fights between her two kids.
LAUREN CURRIE OBE, #UPFRONT
Lauren is an award-winning designer, public speaker and entrepreneur. She had her first baby, Atlas, in January 2018. Lauren lives in London and splits her time between NOBL; a global change agency and #Upfront; a start up which exists to change confidence. #Upfront works with women all over the world to help them find their kindest, fearless and most confident selves. They encourage those who are naturally quiet, shy or introverted. Their aim is for you to leave feeling the most confident you've ever felt, equipped with new tools to use when speaking in front of more than one person. They will cover ways to introduce yourself, how to strengthen your voice, how to stand whilst talking to a group of people, how to combat nerves, low confidence and triggers for vocabulary.
DANIELLE AYRES, EMPLOYMENT LAWYER AT GORVINS SOLICITORS
Danielle is mother to two young boys and an award-winning senior employment law solicitor, specialising in pregnancy and maternity discrimination cases at Gorvins Solicitors. Danielle has helped countless women fight their employers in discrimination claims and has set up her own employment law clinics 'Keeping Mum' where she offers free advice surgeries. Danielle runs the free legal helpline for Pregnant Then Screwed. She is a national figure in the media and volunteers her time to charities such as Working Mums as well as appearing on TV, Radio and in Newspapers commenting on this subject. Danielle will be part of the Pregnant Then Screwed interview with Joeli, as well as holding one to one clinics for any women who need free advice concerning work issues.
OBEHI ALOFOJE, AURORA WELLNESS

Obehi Alofoje is a qualified psychologist and peak performance coach who works with high-achieving millennial women who can't figure out how to stop procrastinating. She has worked with over 600 clients to help them overcome self-sabotaging and unhelpful mindset and behaviours. She teaches entrepreneurs simple productivity and work-life balance strategies to get things done, without overwhelm or burnout, so that they can grow profitable and successful businesses. When she's not helping people run their world, she's travelling the world, one corner at a time, sampling mouthfuls of yummy local cuisines.