Previous Speakers
Pregnant Then Screwed Live brings together mothers who are looking for work that works for them, and the people who can help them find it. Our four main themes are: flexible working, entrepreneurship, confidence and pregnancy and maternity discrimination. At every event, we work hard to bring you the funniest, most inspiring, amazing speakers we can find - and as you'll see below, we've got form for delivering…
Jessica fosterkew, Comedian
Jess is a regular co-host of The Guilty Feminist podcast and hosts her own podcast all about eating, called Hoovering. She recently made and hosted a three hour special for BBC R4 Extra called Motherhood: Bump, Birth and Beyond. She starred in BBC hits, BAFTA winning Three Girls and critically acclaimed sitcom Motherland. "Wears her smarts on her sleeve, great stuff" - The Guardian. Jess will be hosting Pregnant Then Screwed Live.
Candice Brathwaite, writer and presenter
Candice Brathwaite is a presenter, writer and co-founder of online campaign Make Motherhood Divers. She has two children and she uses Instagram stories to speak with 2000 women per day during her virtual chat show 'TEATIME!' When not buried deep into her phone she presents online shows and interviews. Candice will be having a candid discussion about the relationship challenges her and partner (Papa B) have encountered and how they overcame them. She will be chairing our discussion on mental health and she is curating the Make Motherhood Diverse session
Cherry Healey, TV Presenter
Cherry is a TV presenter and mum to CoCo and Edward. She currently presents 'Inside the Factory' and 'Sunday Morning Live'. After her own experience of trying to breastfeed her daughter she made a documentary about breastfeeding for BBC Three where she examined cultural expectations and her own feelings towards bottle feeding. Cherry will be discussing breastfeeding, maternal self care and identity.
Susie Verrill, blogger
Susie is one of the funniest humans on the internet. She has two young boys and blogs about motherhood, travel, fashion and adventures. She is a keen supporter of small business and she talks frankly about about many issues, from pregnancy to relationships. Susie will be chairing our relationship panel with Candice Braithwaite, Papa B and a relationship expert. I'm pretty confident you won't want to miss it.
Lauren Currie OBE, #Upfront
Lauren is an award-winning designer, public speaker and entrepreneur. She had her first baby, Atlas, in January 2018. Lauren lives in London and splits her time between NOBL; a global change agency and #Upfront; a start up which exists to change confidence. #Upfront works with women all over the world to help them find their kindest, fearless and most confident selves. They encourage those who are naturally quiet, shy or introverted . Their aim is for you to leave feeling the most confident you've ever felt, equipped with new tools to use when speaking in front of more than one person. They will cover ways to introduce yourself, how to strengthen your voice, how to stand whilst talking to a group of people, how to combat nerves, low confidence and triggers for vocabulary.
Anna Whitehouse, AKA Mother Pukka
Anna Whitehouse is the founder of Mother Pukka. She is a writer, campaigner and presenter on Heart FM. Anna started the campaign #Flexappeal to raise awareness of the benefits flexible working brings to employees and employers. As well as flinging about in lycra, Anna speaks at major events and to company employees about why flexible working is important, using her profile to help change perceptions of flexibility. Earlier this year she was invited to give evidence at the Welsh Assembly and has been seen discussing flexible working policies with MPs and Government advisors at Number 10. Anna will be on our 'Activism Now' panel and will be doing a flex appeal flash mob at the event
Hodan Yusuf, Poet
Hodan Yusuf is a poet, writer, multimedia freelance journalist and photographer. She is also a mediator and trainer in conflict resolution.
Hodan has spoken at and read her poetry at many events and venues including ICHR, York University, Muslim Institute, BareLit Festival, in Parliament for International Women's Day 2018, at the British Library for the inaugural MFest, Amnesty International and many spoken word nights.
She is an essayist in the upcoming anthology by Unbound Publishers called "Cut From the Same Cloth". Hodan is currently working on her debut collection of poetry.
Kate Quilton, TV Presenter
Kate is currently shooting the 8th series of Food Unwrapped after recently giving birth to her son. Whilst on maternity leave Kate made a documentary about breastfeeding on Channel 4 Dispatches, called Breastfeeding Uncovered. The Documentary explores why rates of breastfeeding in the UK are the lowest in the world and whether it really matters anyway. She will be discussing the documentary and her experience of new motherhood in an interview with Jessica Fosterkew.
Suzy Ashworth, The Limitless life experience
Suzy Ashworth is a mother of three, Hay House Author, Tedx Speaker, serial entrepreneur, visibility strategist for women in business, mindset and marketing geek, creator of The Limitless Life Experience and part-time Instagram raver. Suzy is most passionate about helping women to realise the more comfortable they feel in their own skin, the easier it is to show up fully, authentically and powerfully in their businesses and will be talking about how you can bust through the Confidence Myth
Chloe Hope, Death Doula
Chloe has had a lifelong interest in death and grief, having been acquainted with both from a young age. After working in the music industry and going on to study Art and Philosophy in California she returned to the UK to begin training as an End of Life Doula and further explore personal and societal attitudes towards death, dying and grief. She has begun practicing and leading Death Meditations (guided contemplations on dying) and has found them to be an invaluable tool in gaining perspective on, and love for, life.
Chloe will be holding a workshop and discussion group around grief; from smaller, nagging grief to big, messy heartbrokenness.
Bee Rowlatt, Author and Chair of Mary on The Green
Bee Rowlatt's award-winning book In Search of Mary was a "biography of the year" (Independent). She co-wrote the best-selling Talking about Jane Austen in Baghdad, and is one of the writers in Virago's Fifty Shades of Feminism.
Bee has chaired at festivals ranging from Jaipur and Hay, to Chalke Valley and Glastonbury. She began her career in BBC World Service and has written for national and international media. Bee is chair of Mary on the Green, the campaign to memorialise Mary Wollstonecraft. She has four kids.

Victoria Neave, INPO
Vickie Neave is better known for her social media persona, INPO, which stands for: In No Particular Order. She is a writer, artist, runner, hilariously honest and positive blogger, and owner of small business - #justaline prints. She has 4 children, 3 of whom are teenagers so lots of mothering experience, and has talked openly about her struggle with mental health and confidence. Vickie will be taking part in our confidence panel discussing how she found her self confidence and the tools she uses to keep her mental health on track.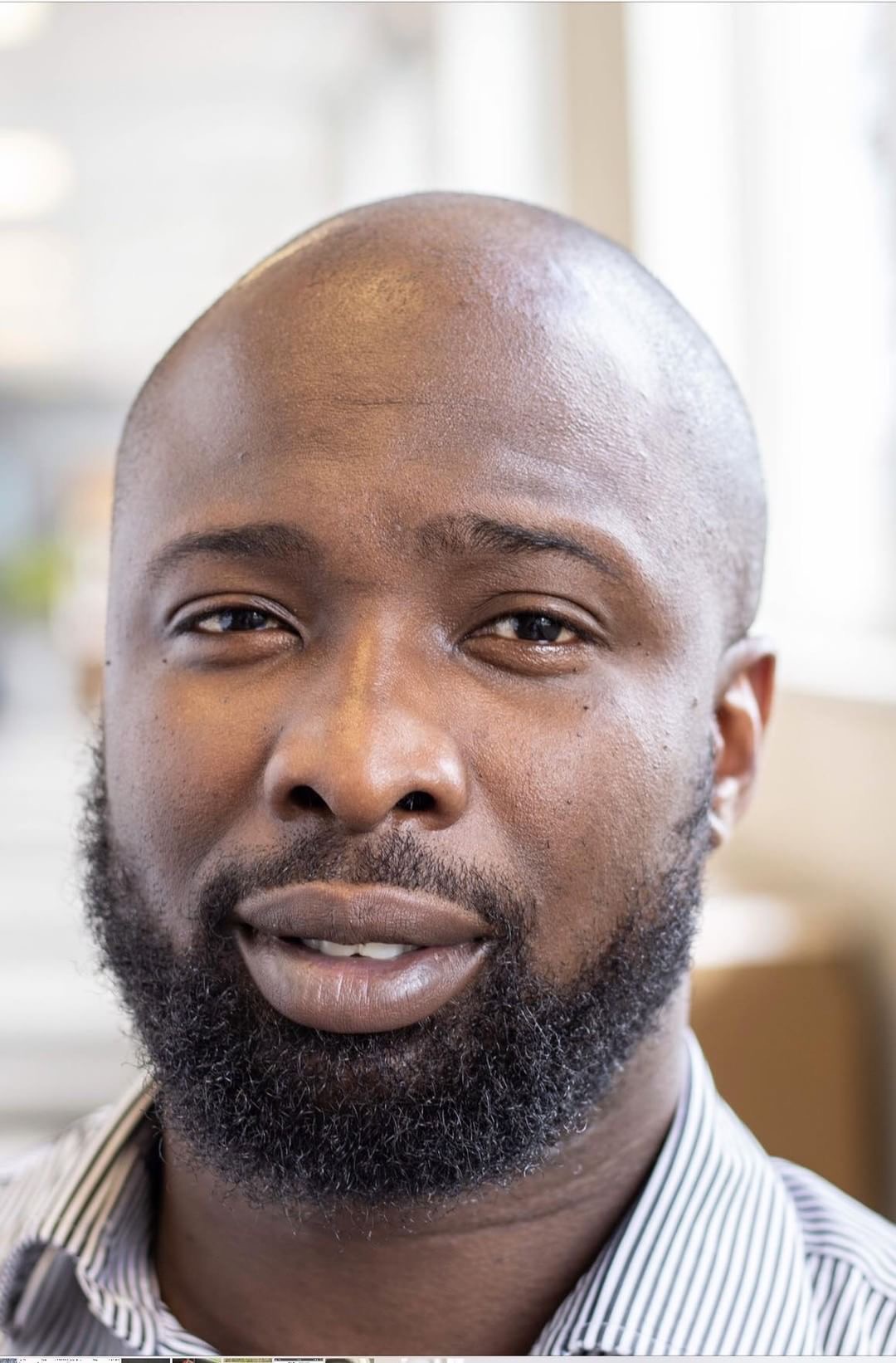 Oyebode Aboderin, (AKA Papa B)
Bodé is a full time business development manager in the construction industry and part time motivational speaker. He is a father of three to Renaé who is 9, Esmé who is four and RJ who is eleven weeks old. In his downtime (between light DIY and multiple Aldi runs) he is a contractual negotiator and diary manager for his wife Candice. Bode will be openly discussing relationship challenges. He will also be part of our 'Going self employed' panel where he will be talking about what it is like managing Candice as she hits the big time, what he thinks the difference is between male and female entrepreneurs and the specific challenges people of colour encounter when they are self employed.
Christine Armstrong, author
Christine Armstrong is a writer, speaker and adviser to business leaders on the future of work. She is a contributing editor of Management Today, has three daughters and is, against her own advice, an active member of the PTA.
Christine is the author of 'The Mother of All Jobs: how to have children and a career and stay sane(ish)', published by Green Tree in September 2018. She will be joining the 'Rock Your Return' panel discussing everything mums returning to the workplace should know.
Nova Reid, wellbeing mentor
Often described as inspirational, Nova Reid is a popular speaker, a real advocate for equality and helping people discover their purpose. Nova is a diversity campaigner, wellbeing mentor and founder of multi-award winning wedding blog Nu Bride.
Nova is frequently invited to mentor at the Women of the World (WOW) Festival, London helping women from all over the world step into their potential. She is a certified NLP Life Coach (accredited by the Professional Guild of NLP) specialising in mental wellbeing and studied as a mindfulness teacher with Stanton Psychology.
Nova works with humour and great humility and seeks to help people find strength in their vulnerability and is passionate about working with people holistically, to inspire them to be the change they want to see in the world.
Helen Bryce, Guilty Mothers Club
Helen delivers development programmes and workshops for mothers, empowering women to play bigger at work and home. Her various projects include: Rock Your Return, Game Changers, the Mothership, Organise Your Entire Life and The Guilty Mothers Clubhouse. She provides resources that support mothers in returning to work after maternity leave and an online course which helps women change career or start their own business. She has 3 children under the age of 6. Helen will be running workshops to help those returning from maternity leave and those a taster to get Game Changers programme.
Petra Velzeboer, Psychotherapist
Is an executive coach, speaker, psychotherapist and training facilitator with extensive experience helping leaders create mentally health workplaces. Her personal journey being raised in a cult, becoming a mother at 22, experiencing severe post natal depression and alcohol dependency led to a rock bottom where she simply thought her children and everyone would be better off if she didn't exist. She made a choice to experiment with everything she could to make herself happy and began developing resilience, the education she never had, confidence and built a thriving mental health consultancy and coaching practice. With an MSc in Psychodynamics of Human Development, she brings clinical expertise and personal experience to the topics of mental health, parenting, resilience and building the life you want. She will be joining our mental health panel.
Danielle Ayres, employment lawyer at Gorvins solicitors
Danielle is mother to two young boys and an award-winning Senior Employment law solicitor, specialising in pregnancy and maternity discrimination cases at Gorvins Solicitors. Danielle has helped countless women fight their employers in discrimination claims and has set up her own employment law clinics 'Keeping Mum' where she offers free advice surgeries. Danielle runs the free legal helpline for Pregnant then Screwed. Her aim is to give women a voice and make them feel like they have somewhere to turn if they experience discrimination at work. She is a National figure in the media and volunteers her time to Charities such as Working Mums as well as appearing on TV, Radio and in Newspapers commenting on this subject. Danielle will be speaking about pregnancy and maternity discrimination, as well as holding one to one clinics for any women who need free advice concerning work issues.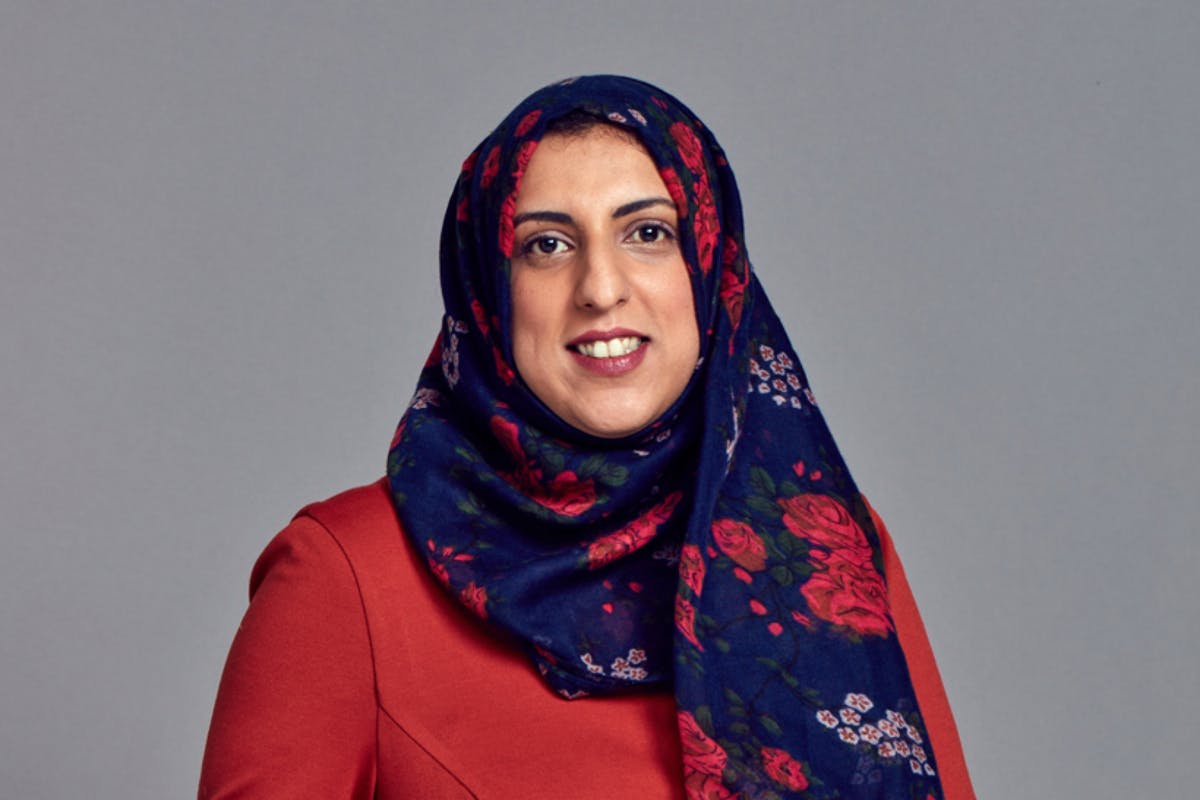 Akeela Ahmed, Activist
Akeela Ahmed is an equalities campaigner specialising in youth and gender issues. She has over ten years experience of supporting vulnerable individuals with complex social and mental health difficulties, providing high intensity support services to young and homeless people from diverse backgrounds, including refugees, asylum seekers, ex-offenders and BAME groups
Annika Eade, Digital Mums
Annika previously worked in the recruitment sector as a headhunter but regular 50 hour weeks just weren't compatible with family life. So in 2015 she did the Digital Mums training and went on to work with several clients as a social media manager. She has since gone back to her roots and now works 100 percent flexibly as Head of Admissions at Digital Mums. Annika oversees the team who support mums through our application process and on to the training. She is utterly passionate about helping mums find #WorkthatWorks and their perfect work/life balance.
Natasha Bailie, Mental Mutha
Natasha Bailie is a Mental Mutha trying to navigate the balance of her mental health whilst parenting #thekid. Natasha has created an online community of women where 'sharing with no shame' is positively encouraged and all Mental Mutha's are welcome. Many women worry that it will be difficult to cope with parenting if they have mental health issues. It is 'normal' to be concerned about the impact this will have on our kids, but the pressure to be 'normal' greatly impacts us, the MUTHA and when it comes to matters of the mind it is important to remember the plane safety message "put your oxygen mask on first and then help others". Mental Mutha shines a light on our mental battle scars and Natasha Bailie offers support and resources through humour and honesty. It is perfectly possible for 'Mental Mutha's' to parent, whilst managing their mental health issues and because your mind matters NB wants to talk about it. Out loud.
Robyn Wilder, Journalist
Robyn Wilder is a freelance journalist and the mother of two small boys. She has written a parenting column at The Pool since 2015, and in 2016 she was shortlisted for a Words by Women award for lifestyle journalism. In 2018, she contributed a letter to all new, tired mothers to Stylist Magazine's first book, Life Lessons from Remarkable Women. Along with her husband, Stuart Heritage, Robyn presents the parenting podcast The Naughty Step. She would like a nap. Instagram and Twitter: orbyn. You can read her column in the pool here. Robyn will be interviewing some of the panels on the main stage.
Mars Lord, Doula and birth activist
Award winning doula and birth activist Mars Lord has been a birth keeper for over a decade. After attending the Paramana Doula course with Michel Odent and Lilliana Lammers, a spark was lit within her and the passion that she discovered for birth and supporting parents has fired her soul ever since. She has had the privilege of working with hundreds of families. A birth activist, with a desire to see the 'colouring in of the landscape of birth' and finding out the reasons for the maternal and neonatal morbidity rates amongst the BAME community, Mars created Abuela Doulas a doula preparation course primarily, but not exclusively, for women of colour. Her desire for reproductive justice led to the creation of the 'Reproductive Justice Retreat'.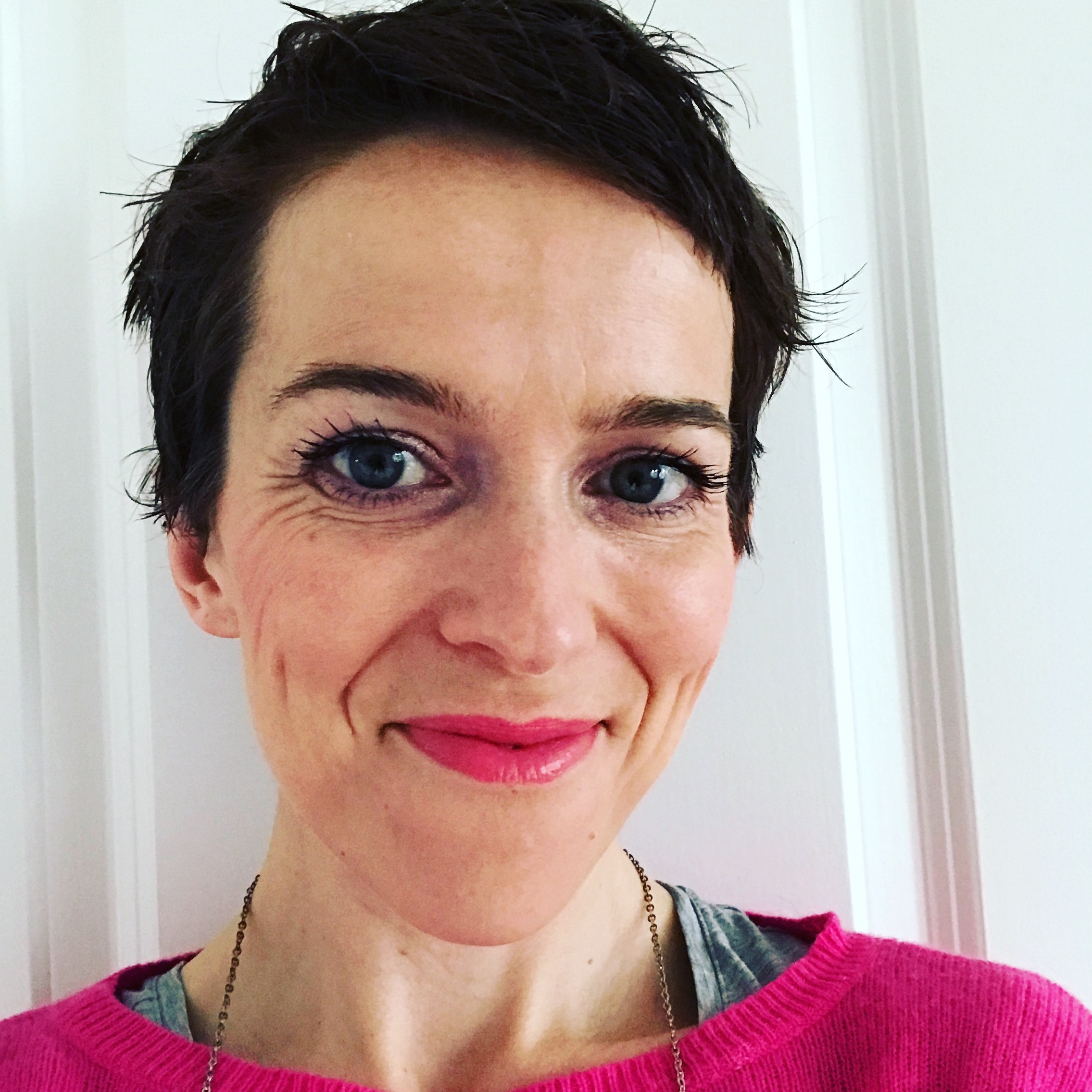 Eugenie Teasley, Head of Cities for Uber
For the first 12 years of her career, Eugenie lurked in the worlds of education and charity. In 2011, when her first son Otis was three months old, she founded a youth non-profit called Spark+Mettle and ran it for five years. It won the Observer's New Radical award in 2014, the same year she was one of the UK's 35 Women Under 35. She used maternity leave #2 to wind down the organisation and figure out what to do next, and returned to work by founding a philanthropic foundation for someone else. Eugenie will give a super short insight into the trials, tribulations and opportunities of working full time while trying to be a half decent mother and also an occasionally present wife and daughter too.
KATE NICOLLE, RELATIONSHIP COUNSELLOR
Kate has over 20 years' experience working with parents, families and frontline practitioners such as family support workers and midwifes. Kate has also developed and delivered expert training for the Relationship charity, OnePlusOne for the best part of a decade. Her lively, no nonsense and creative sessions teach people key communication skills, reducing parental conflict, coping with life transitions, problem relationships and parenting techniques.
Sarah Gregory, About Times
Sarah Gregory is the co founder of 'About Times,' an online news platform curated by women for everyone. She was formerly a researcher and analyst for central government departments. In her spare time, Sarah is writing a fictitious story set in the future, about a Black British female revolutionary being interviewed about why she chose that path for her life. Sarah will join our campaigning panel.
Keira O'Mara, Mama Designs
Keira O'Mara is the founder of Mama Designs (est 2008), where she creates stylish but practical products for mama's and babies. She launched her first product, Mamascarf, whilst on maternity leave (after being made redundant) and now has an award winning range of products which sell worldwide. Keira will be one of our experts and advisors at the 'Start Your Own Business' clinic
Dr Ria Clarke, Obstetrics and Gynaecology
Dr Ria Clarke is currently working towards becoming a consultant in Obstetrics and Gynaecology. After qualifying from the University of Southampton, her training has continued around the SE of England, including London. Through her own lived experiences as a Black woman from a working class background and her professional knowledge, she hopes to work towards reducing inequalities that women within healthcare face. In her personal life she enjoys moaning about how much time she spends on social media, and remembering all the free time she used to have pre children. Ria will be joining our Make Motherhood Diverse Panel.
Harvir Sangha, Doyenne
Harvir is the founder of Doyenne, an online platform for ambitious mothers interested in flexible working. The platform is a simple way for women interested in senior careers to connect with each other, professionals that can help with advancing a flexible career and employers interested in finding experienced talent. She will be speaking on the Flexible Working panel and will be available all day to talk about Doyenne.
Katy Fridman, Flexible working for mums like me
Katy Fridman is the founder of Facebook Group: Flexible Working for Mums Like Me - a network of bright, super talented mums (and some dads), who still want careers after starting families. She created Flexible Working for Mums Like Me motivated by her frustration at the lack of senior flexible working opportunities available after becoming a mum, and its grown to a community of 15k in less than year. The group has become a super platform for content, advice and support for mums on a quest to find that elusive work life balance and where flexible jobs are posted every day. Prior to setting up the group, Katy was a marketing director for large corporates as well as freelanced and consulted for SMEs on marketing & business strategy for the past 7 years.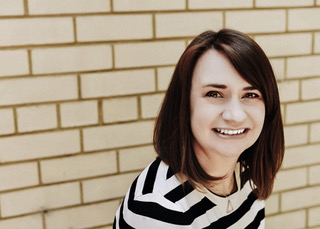 Nicola Gibb, career coach
Nicola Gibb is a Certified Co-Active life coach who specialises in coaching women who are mothers. Nicola can coach on topics such as career and self-confidence and also puts a lot of focus on helping women discover their values and their purpose, which can often change following motherhood, and using all these superpowers together to inform how to move forward with their lives as mothers and women, in a purposeful, life-changing way. Nicola will be offering complementary 30/45 minute coaching sessions throughout the day. Her website, where you can find out more about her and her coaching is www.beyondthebump.coach
Sally Darby, Mums Like Us
Sally Darby is the founder of Mums Like Us - a network for disabled mothers. She created Mums Like Us because, as a disabled mother herself, she felt isolated and in need of a place to discuss her experiences with people who understood. Sally has MS, is severely visually impaired and has significant mobility issues. Mums Like Us is now an online community discussing the issues that are faced by disabled mothers. There is a friendly and supportive facebook group which is exclusively for disabled mums. She is also trying to open up this conversation with a wider audience on Instagram @mums_like_us and at www.mumslikeus.org.
Dominique Crick, The Pelican and The Rose
Dom (Short for Dominique) incase anyone asks haha, is a mum of two boys Freddie and Bertie; a influencer and on-line small business owner. She started The Pelican and The Rose just over a year ago - a company that is all about empowering women and spreading kindness. Dom started The Pelican and The Rose because she felt that kindness, empathy and empowerment needed to become more of a movement and she wanted to teach her own kids the importance of it - so the slogan "Be Kind Always" was born. She openly talks about the highs and lows of owning a small business as well as everyday mum stuff, what everyone should be watching on TV and baking. Dom will be advising budding entrepreneurs in our 'Start Your Own Business' clinic.
Rebecca Schiller, Birthrights
Rebecca is a founder of Birthrights the human rights in childbirth charity. She is a freelance journalist and writes frequently for The Pool. She is author of several books - including Your No Guilt Pregnancy Plan - and an occasional doula. She has two children and lives on a ramshackle smallholding.
Dr Rebecca Moore, Make Birth Better
Dr Moore is a mum and a perinatal psychiatrist working in London in the NHS and privately.
She is passionate about supporting women through pregnancy and the transition to motherhood.
Her special expertise is around Birth Trauma and she is the cofounder of the Make Birth Better Campaign and hosts an annual Birth Trauma Conference in London.
Dr Moore is an integrative practitioner and believes in the owner of good food, exercise, social prescribing and kindness to heal.
Doctorrebeccamooore.com
Evelyn Callahan, trans healthcare
Evelyn Callahan is a PhD student at Brunel University London in the sociology department studying trans healthcare. They are particularly interested in barriers to accessing care and community based approaches to overcoming those barriers."
Lucy Green, business Coach
Lucy is a Certified Coach who launched her business Brand New Mum after she had her first baby and realised everything in her life had changed so much, that returning to the day job was no longer a viable option. Instead she went self-employed, and then set up in business supporting other mums to do the same. She now coaches women who are starting or growing creative, independent ventures through 1:1 services, workshops and online courses. Her services help women to develop confidence, bring their unique talents into their business and figure out how to design a working life they love that doesn't stress them out. Her website, where you can see more details about Lucy's coaching, is www.brandnewmum.com. Lucy will be one of our panelists at the 'Start Your Own Business' clinic
Prarthana Rao, Lifestyle Coach
A London-based lifestyle coach and transition's expert who works exclusively with mothers. Prarthana support clients to explore how to strike the 'perfect' work-family-life balance, focus on self-care guilt free, confidently return to work after maternity leave, adapting to their changing identity and juggling the demands of having 'a life' alongside existing commitments.