Speakers
Find out more about the women you'll hear from at Pregnant Then Screwed Live, London 2020
Hollie Mcnish, poet
With fans ranging from Emma Watson and Pink to Benjamin Zephaniah, Hollie McNish is a poet whose readings are not to be missed. She has garnered millions of YouTube views for her online poetry readings and was the first poet to record at London's famed Abbey Road Studios. She has published three poetry collections: Papers, Cherry Pie and Plum. Her poetic memoir on politics and parenthood, Nobody Told Me, won her the Ted Hughes Award. In 2016, Hollie co-wrote a play Offside with Sabrina Mahfouz, relating the two-hundred-year history of UK women's football.
And fair warning: like ourselves, Hollie is partial to a good swear.
Books will be available to purchase at the venue and Hollie will be signing copies.
SINDHU VEE, COMEDIAN
In 2018 Sindhu Vee debuted her solo stand-up hour, Sandhog, at the Edinburgh Fringe Festival. Unsurprisingly, it was a complete sell-out, with extra shows added due to demand, culminating in a sparkling nomination for Best Newcomer at the Edinburgh Comedy Awards.
Sindhu's television appearances include; Q.I., Have I Got News For You, Sex Education and Live At The Apollo. On radio, Sindhu is a regular guest on The Guilty Feminist podcast, has appeared on BBC R4's The News Quiz and The Now Show, amongst others and recently wrote and starred in her own series, Sindhustan, for Radio 4, with a second series following soon. Last year, Sindhu embarked on an extended 51-date national tour of Sandhog. She is currently developing a number of new projects across television and radio.
JEN BRISTER, COMEDIAN AND AUTHOR
Jen Brister is a critically acclaimed stand up comedian and writer who has recently been seen on BBC's Live at the Apollo and Frankie Boyle's New World Order.
She is a regular performer on the UK and international comedy circuits and has written and performed on BBC Radio 4's The News Quiz, The Now Show and presented for BBC 6 Music. Her book, The Other Mother, has just been published by Vintage and she can be seen on Sara Pascoe's Comedy Lectures on the Dave channel in November. Jen will be supporting Romesh Ranganathan on tour at the end of this year before embarking on her own tour in 2020 with her brand new critically acclaimed show, Under Privilege.
NINA MALONE, FOUNDER OF DOPE BLACK MUMS
Dope Black Mums was born out of the need to create digital safe spaces for black women who are mums. Founded by Nina Malone and consisting of Carina White, Natalie Duvall, Nana-Adwoa Mbeutcha and Endy Mckay, Dope Black Mums is a podcast and sisterhood.
From baby loss to body image, motherhood guilt to cheating - nothing is off limits. Listen to their podcast here.
KATHRYN WALLACE - I KNOW, I NEED TO STOP TALKING
Kathryn Wallace is an experienced blogger, whose writing career pinnacle to date, was when a little blog post she wrote about her front bottom's run in with some mint and tea tree Original Source shower gel went viral and ended up being read by more than 30 million people globally. #lifegoals
A full time working parent, Kathryn somehow finds the time (in between regularly losing her shit and screaming "TEETH! HAIR! SHOES!" on repeat), to update her blog, I Know, I Need To Stop Talking, which has around 175,000 followers on Facebook and is growing rapidly. Kathryn's first book, Absolutely Smashing It, was published in March 2019.
In her spare time, Kathryn likes to lie face down on the sofa screaming silently into a cushion or attempt to convince her children that urination really doesn't require an audience.
PAULA PERRY, yOU4US
Paula Perry is known as the 'Cycle Breaking Expert'. She is a mother, speaker, mentor, lecturer, author and founder of You4Us, an organisation that empowers women to take control of their finances and break the negative cycle of generational poverty in areas such as finance and parenting.
Paula raises awareness about financial literacy and the importance of understanding our financial mindset. She has been successful in impacting adults and young people across the UK and internationally, with knowledge and practical tools that help create a solid foundation.
shaista aziz, activist and councillor
Shaista Aziz is a former BBC News, Al-Jazeera and CNN journalist and has worked as a communications specialist for a number of international organisations including Amnesty International, Doctors without Borders (MSF) and Oxfam. Her writing and journalism has been published in a number of international publications including The Guardian, Globe and Mail, Huffington Post and New York Times. She regularly contributes as a guest on national radio and TV panel discussions including reviewing the newspapers for BBC Radio. She is the founder of the Everyday Bigotry Project, an anti-racism, anti-bigotry digital platform, and co-founder of the Women's Advancement Hub, Pakistan and Intersectional Feminist Foreign Policy. She is also a newly elected councillor for Oxford City Council.
VICTORIA HARGREAVES, THE CRAFTY FOX
Victoria AKA The Crafty Fox inadvertently became a social media influencer after getting bored on maternity leave and oversharing details of both her life and her anatomy. Currently navigating a newborn and a toddler, Victoria uses her online presence to share the lesser discussed realities of parenthood with unfiltered honesty and humour.
Carol Ann Whitehead, The Zebra Partnership
Carol Ann Whitehead FRSA is the co-founder and managing director of The Zebra Partnership. Founded in 2000, it is a boutique agency that brings together talented individuals in the fields of business development, campaign and event management, communications, editorial and publishing across all sectors on a project-by-project basis. An advocate for women's rights, equality and inclusion, Carol Ann collaborated with feminist charity FiLiA to bring their globally recognised annual conference to Manchester for 2018. In Westminster in 2018, she joined 300 MPs and potential MPs at the historic 50:50 Parliament #AskHerToStand event striving for 50% representation of women in Parliament.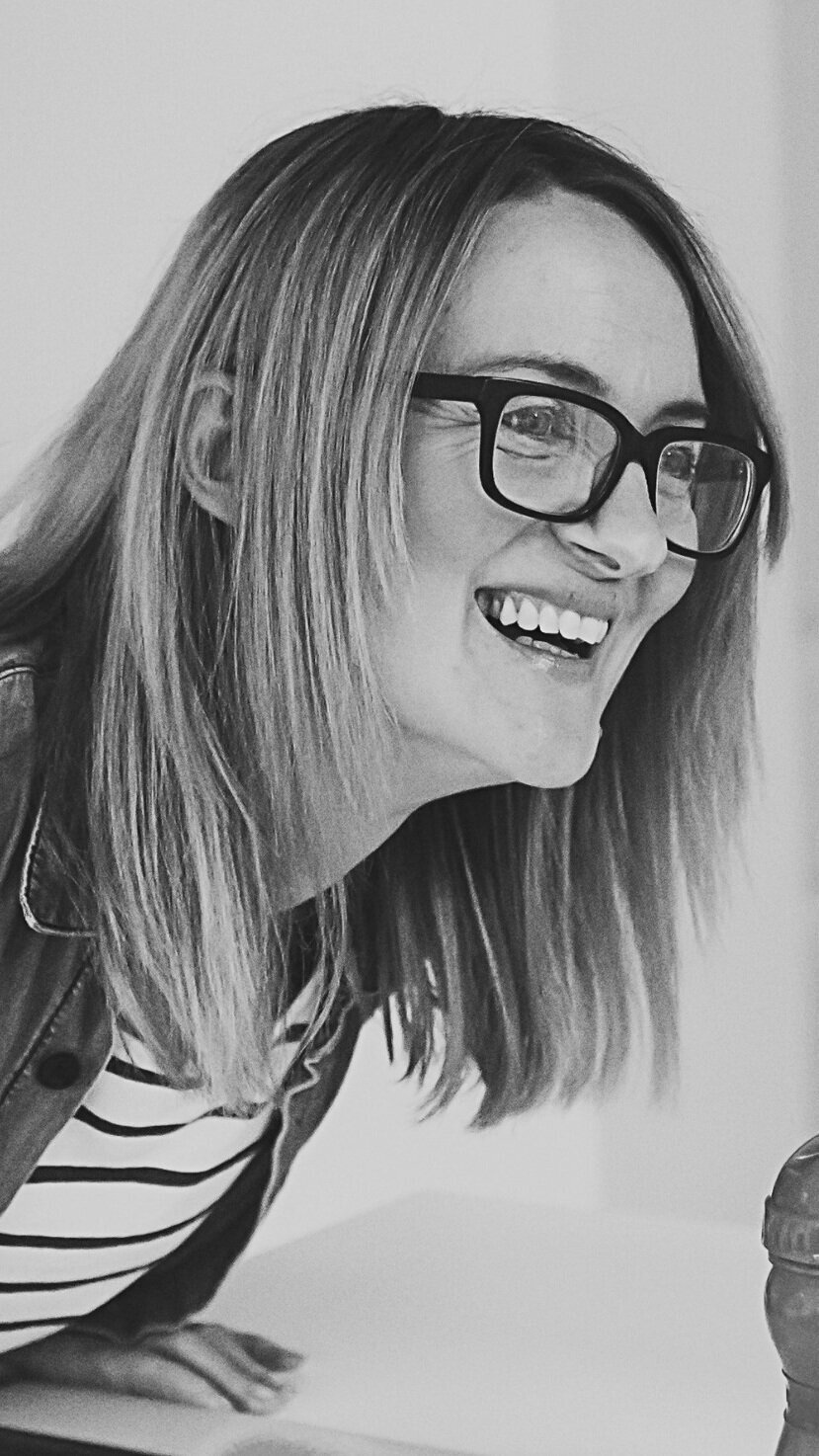 Helen Bryce, Guilty Mothers Club
Helen delivers development programmes and workshops for mothers, empowering women to play bigger at work and home. Her various projects include: Rock Your Return, Game Changers, the Mothership, Organise Your Entire Life and The Guilty Mothers Clubhouse.
She provides resources that support mothers in returning to work after maternity leave and an online course which helps women change career or start their own business.
Helen has 4 children under the age of 7. Helen will be running a taster workshop for her Game Changers programme.
LAUREN CURRIE OBE, #UPFRONT
Lauren is an award-winning designer, public speaker and entrepreneur. She had her first baby, Atlas, in January 2018. Lauren lives in London and splits her time between NOBL; a global change agency and #Upfront; a start up which exists to change confidence. #Upfront works with women all over the world to help them find their kindest, fearless and most confident selves. They encourage those who are naturally quiet, shy or introverted. Their aim is for you to leave feeling the most confident you've ever felt, equipped with new tools to use when speaking in front of more than one person. They will cover ways to introduce yourself, how to strengthen your voice, how to stand whilst talking to a group of people, how to combat nerves, low confidence and triggers for vocabulary.
DANIELLE AYRES, EMPLOYMENT LAWYER AT GORVINS SOLICITORS
Danielle is mother to two young boys and an award-winning senior employment law solicitor, specialising in pregnancy and maternity discrimination cases at Gorvins Solicitors. Danielle has helped countless women fight their employers in discrimination claims and has set up her own employment law clinics Keeping Mum where she offers free advice surgeries. Danielle runs the free legal helpline for Pregnant Then Screwed. She is a national figure in the media and volunteers her time to charities such as Working Mums as well as appearing on TV, radio and in newspapers commenting on this subject. Danielle will be part of the Pregnant Then Screwed interview with Joeli, as well as holding one-to-one clinics for any women who need free advice concerning work issues.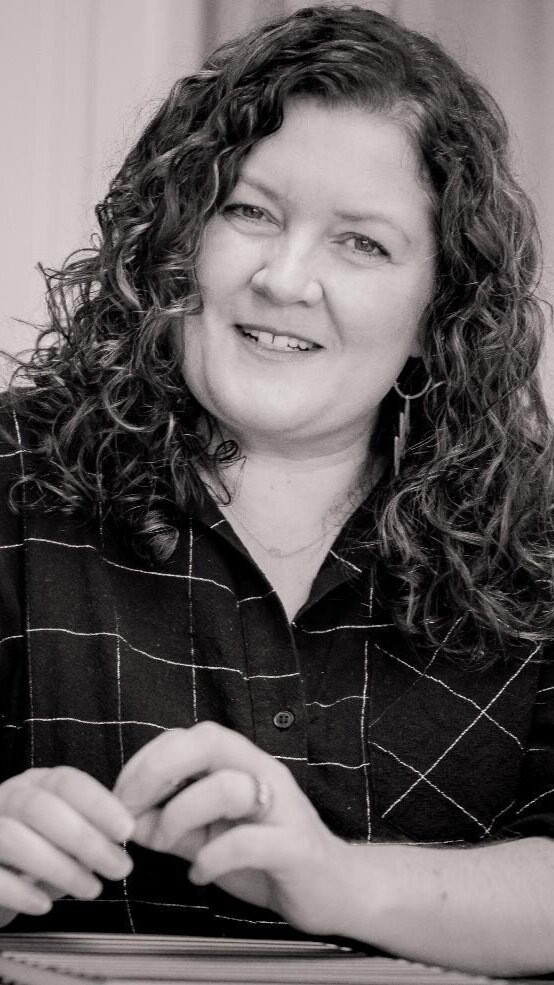 KATE NICOLLE, HAPPIER RELATIONSHIPS
Kate Nicolle is a relationship educator, working with families, couples and healthcare professionals. She enthusiastically educates others about how they can improve the way they relate to one another and how to understand the geography of our relationships…even improve the way we argue!
She has worked in the field for over ten years and is often seen speaking at events or running workshops, her most favourite piece of feedback to date is being compared to a female Michael McIntyre of the relationship world.